Creating a larger voice for New Mexico Agriculture.
The New Mexico—Taste the Tradition® Chef Ambassador Program was created by the New Mexico Department of Agriculture's Marketing and Development Division (NMDA) out of a need and desire to create a larger voice for New Mexico agriculture and leave a lasting impact on buyers and consumers both in-state and nationally.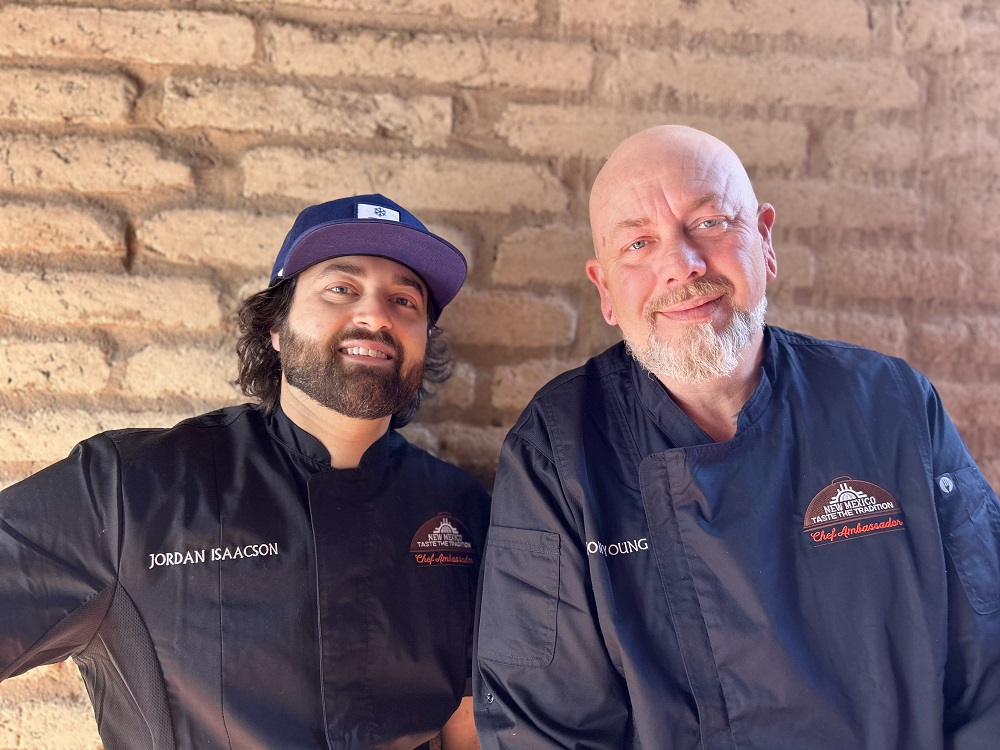 Chef Jordan Isaacson (left) and Chef Jon Young (right) have been selected to the second class of the NEW MEXICO – Taste the Tradition Chef Ambassador Program after a competitive application and interview process. Chef Isaacson, former head chef at Grounded Café in downtown Las Cruces, is now the head chef at a new restaurant in Santa Fe called La Mama which features cuisine made in-house that is both hyper-seasonal and locally sourced. Chef Young currently owns, and is the executive chef of, a successful farm-to-table catering business. He also owns a private chef business, for which he sources ingredients from his 15-acre farm located in Corrales, New Mexico. He is also owner and chef of a new food truck called Sandia Mountain Sauce Company which serves personalized build-a-bowl pasta dishes.
First Class of Chef Ambassadors: Chef Rocky Durham and Chef John Hartley